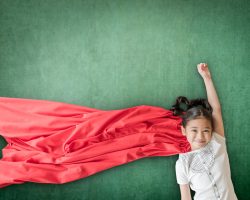 Arkansas Advocates for Children and Families (AACF), a statewide nonprofit advocacy organization, seeks a full-time director of development for Central Arkansas with a minimum of 5 years of experience in fundraising for nonprofits. Position will be responsible for directing all fundraising in Central Arkansas, including the major gift program, annual fund and special events. Complete job description follows:
Director of Development for Central Arkansas
Qualifications:  Bachelor's degree with five or more years of experience in fundraising for nonprofits.
Skills Required:
Committed to improving the lives of children and families in need
Proven ability to obtain major individual and corporate gifts in Arkansas
Has been a resident of Arkansas or has significant ties to Arkansas
High level of energy and enthusiasm
Strong ability to multi-task and stay organized
Experience with fundraising software
Job Summary: Is responsible for planning, organizing, and directing all of AACF's fundraising in Central Arkansas including, the major gift program, annual fund, and special events.
Job Responsibilities:
Development
Oversee all development work in Central Arkansas including fundraising for major gift cultivation and solicitation, Soup Sunday, Annual Luncheon, and other special events, annual giving, online giving, direct mail, management of donor information database, production of thank you notes, and other tasks related to development.
Work with the Executive Director, Deputy Director, and the Northwest Arkansas Development Director to establish annual fundraising goals, develop and implement a strategic comprehensive development plan, and develop a system to track and report on the goals.
Steward existing and potential donors, keeping them informed on AACF's work and progress through face-to-face visits, intentional follow up, and purposeful invitations to events most meaningful to the donor.
Work closely with the Northwest Development Director to coordinate and keep each other informed of activities.
Communicate regularly with all donors and supporters about AACF's mission, results, and opportunities for giving.
Research possible major donors, family foundations, and local grant opportunities, and incorporate those into the development plan.
Supervise part-time special events coordinator and part-time development associate (to be hired).
Work closely with the Administrative Director and Administrative Assistant in order for them to provide administrative support on development tasks such as thank you notes, tracking expenses, solicitations, and donor events.
May be asked to fundraise in other parts of the state as needed.
Competitive salary. Send cover letter, resume, and references to jvazquez@aradvocates.org.
AACF is an equal opportunity employer that values workplace diversity. We strive to create an inclusive workplace that embraces diverse backgrounds, life experiences, and perspectives.