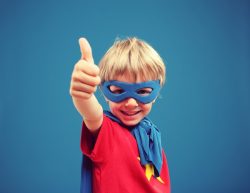 Arkansas Advocates for Children and Families is seeking a part-time Development Associate (20 hours a week) to work in the Little Rock office. Associate will assist Development Director Kerri Sernel with administrative duties, solicitations, donor stewardship, and donor events. Salary is based on experience ($20-$22/hr). More info on the position and how to apply below.
Qualifications: Bachelor's degree and 1 year of non-profit development and/or marketing/communications experience.
Special Skills Required:
Proven oral and written communication skills.
Proficiency in donor databases required.
Proficiency in Microsoft Excel, Word, and Outlook required.
Familiarity with Microsoft PowerPoint and Publisher desired.
Proven ability to build and maintain donor relationships.
Proven ability to multi-task with great attention to detail.
Ability to work as a self-starter.
High level of energy and enthusiasm.
Reports to: Development Director Kerri Sernel
Job Summary: Assists development director with administrative tasks, donor stewardship, annual solicitations, and special events planning as needed to retain and grow AACF's donor base.
Job Responsibilities:
Assists development director with administrative duties.
Assists development director with creating and generating reports from donor database and tracking gifts and pledges in Excel.
Assists the development director with stewarding and cultivating relationships with donors in assigned portfolio.
Responsible for coordinating the spring and year-end appeals, including establishing time-frame, list generation, production of inserts, etc.
Assists the development director and special events director with Little Rock Soup Sunday and other major fundraising events as needed.
Assists the development director and Northwest Arkansas staff with Northwest Arkansas fundraising activities as needed.
Responsible for planning house parties and other small donor events by designing invitations, planning logistics, following up with attendees and donors in portfolio.
Responsible for monthly donor program growth and stewardship of monthly donors through personal phone calls, social media, and other outlets.
Researches possible new individual and corporate sponsors and incorporates those potential donors into the fundraising plans.
Explores innovative ways to communicate with donors.
Interested applicants should send cover letter, resume, and references to jferguson@aradvocates.org. AACF is an equal opportunity employer.