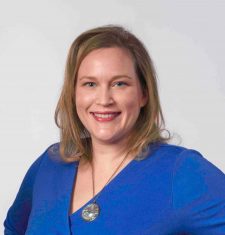 Ginny Blankenship, Ed.D.
Education Policy Director
Education Policy Director
Before re-joining the AACF team as education policy director in July 2016, Ginny Blankenship served as AACF's Research & Fiscal Policy Director from 2007-2009. She has also served as a legislative analyst for the Arkansas General Assembly, communications director in the U.S. House of Representatives, and a 9th-grade English teacher. A native of Pine Bluff, Ginny earned bachelor's degrees from the University of Arkansas and a master's in English from the University of Virginia. She was awarded a full-tuition fellowship to complete her doctorate in education policy from George Washington University. She lives in Little Rock with her husband, son, and dog (Maisy).