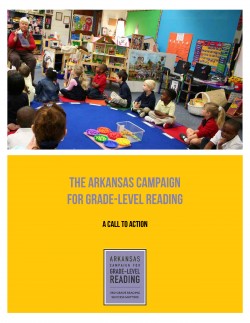 EXECUTIVE SUMMARY:  Download the executive summary for a brief overview of the full report.
Reading proficiently by the end of third grade impacts a variety of outcomes such as:
Children's ability to learn after third grade
Children's academic outcomes as measured by standardized tests, grades, and course failures
Non-academic outcomes such as self-esteem and behavioral issues
The strength of our state's economy
True reading comprehension is not just the ability to recognize words and articulate them, but also the ability to understand the underlying concepts expressed by those words. Reading serves as a crucial skill to a student's growth across all subject areas. As children move beyond the third grade, the reading skills needed to do their work become more sophisticated. The transition from third to fourth grade marks a shift from "learning to read" to "reading to learn." From reading and writing in the social sciences to the application of mathematical principles to real world situations, students make use of reading skills on a daily basis across their coursework.
Additional Resources