Our Soup Sunday events, held in Little Rock and Springdale each winter, are our biggest fundraisers of the year. Through these events, which are affordable and fun for families, we raise the individual donations and sponsorships that allow us to maintain a voice for children and families in the legislative process.
We'd love for you to attend, donate, sponsor, or volunteer! Click on the links below for more information, and please join us!
---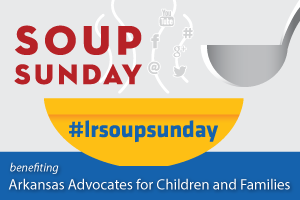 Sunday, February 8, 2015, 4:00 pm – 7:00 pm at the Statehouse Convention Center in Little Rock.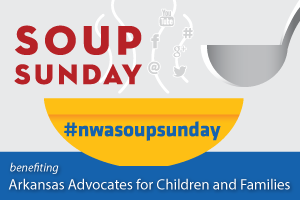 Sunday, March 1, 2015, 4:30 pm – 7:00 pm at the Northwest Arkansas Convention Center in Springdale.