Arkansas Advocates for Children and Families hosts its Friends of Children Annual Luncheon to celebrate the power of advocacy in improving the lives of children and families across our state. Visit our event page for more information and to buy tickets.
This year we are privileged to honor Senator Joyce Elliott and Ray Hanley for their important work on behalf of our state's children, and for all they've done to ensure that kids in Arkansas have the resources and opportunities they need to be healthy and successful.
Senator Joyce Elliott
Joyce Elliott is a Southerner by birth and by choice. She was born in and grew up in Southwest Arkansas in Willisville. At an age far too early, she became aware of the vicious inequalities of life in the South, which influenced her careers in teaching and political service.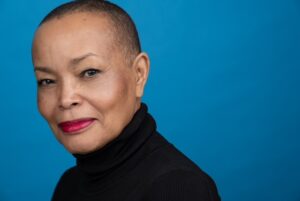 Senator Elliott spent 27 of her 30 years teaching in Arkansas because of her unwavering commitment to young people of Arkansas having opportunity for a great life in Arkansas. Senator Elliott taught for one year each in Texas, Florida and Minnesota.
She is a member of the Arkansas Senate, where she has served since 2009, representing District 31 in Little Rock. A former State Representative, she was elected to the Arkansas House of Representatives in November 2000. In December 2006, she finished her final term in the House due to term limits.
Senator Elliott focuses on building world-class public education systems, socioeconomic justice, criminal justice reform and equity. She advocates for a high quality of life for historically excluded populations, and she strives to create unity across lines of separation between Arkansans and beyond.
She is a leader in organizations including the Southern Region Education Board; the National Conference of State Legislatures; the Southern Region Education Board; the Women's Legislative Lobby; and the State Innovation Exchange (SiX), a progressive group of legislators from all 50 states dedicated to restoring a sense of political equilibrium to statehouses around the country.
She serves as co-chair of the National Center on Education and Economy, which studies international benchmarking and identifies the highest performing countries in the world. Their research has resulted in identifying the elements crucial to building world-class systems.
She has one son, Elliott Barnes, and an 8-year-old granddaughter, Athena Jolie.
An outdoor enthusiast, Senator Elliott enjoys hiking, dancing, canoeing, zip lining, and whitewater rafting. She is a self-admitted adrenaline junkie.
Senator Elliott shared her deeply held personal belief about all humanity, "When my days on Earth end, I hope I will be remembered for relentlessly working, without exceptions, for fairness for everyone. I grew up in a world of savage unfairness and inequality. My vow is to do all I can to make sure everyone, no matter their station in life, has an equitable opportunity to succeed."
---
Ray Hanley
Ray Hanley joined Arkansas Foundation for Medical Care in 2010 and serves as President and Chief Executive Officer. He oversees the executive leadership team and assures the organization and its mission, programs, products and services are consistently presented in a strong, positive image to relevant stakeholders, clients and the community at large.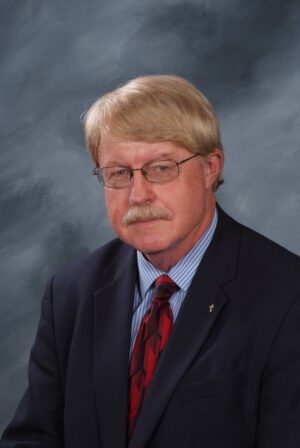 Previously, he spent 28 years with the Arkansas Department of Human Services, 16 of which were as director of Arkansas Medicaid. Mr. Hanley led the agency charged with administering Arkansas's Medicaid program, the State's Children's Health Insurance Program (CHIP) and the nursing home survey and certification program.
Most notably, he led the creation, implementation and management of the nationally recognized ARKids First program. ARKids First provides health care coverage for children whose families earn too much money to qualify for Medicaid, but not enough to afford private health insurance. More than 30,000 children were enrolled in the first year. Today, the ARKids First program is comprised of Medicaid and CHIP coverage for kids in Arkansas, because the state decided to bring both types of coverage under one umbrella.
Today, Mr. Hanley is a member of the Healthy Active Arkansas board of directors. He served as chair of the National Association of Medicaid Directors for five years and remains an active alumnus of that association. Mr. Hanley served as chair of the Central Arkansas Sierra Club and as a member of the board of directors for the American Healthcare Quality Association and the American Public Welfare Association.
Recognition includes being named Arkansas Children's Hospital Person of the Year in 2012 and Person of the Year by the Campaign for Healthier Babies in 1997.
He is author or co-author of 20 books on historical perspectives in Arkansas, the proceeds of which he donates to local historical societies and museums.
When he is not working, Mr. Hanley centers his life around his family, traveling, hiking, photography and writing. He has traveled to more than 40 countries, completed 14 marathons in five years, biked on five continents, and worked all over the United States.