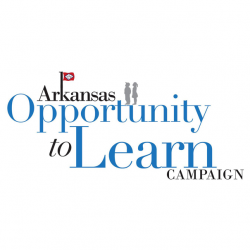 The Arkansas Opportunity to Learn (OTL) Campaign is a coalition of statewide organizations, community leaders, parents, students, educators, policymakers and others who are committed to public education in Arkansas and dedicated to ensuring its viability.
We envision an Arkansas where the educational needs of each student are addressed, and where every child enters school ready to learn, receives a high quality education, and graduates from high school prepared for college, career, and life as a productive member of a democratic society.
We are working to engage all public education stakeholders to improve educational opportunities and outcomes in Arkansas. We are striving for an education system that guarantees each child an equitable and excellent opportunity to learn.
To find out more, visit Arkansas OTL on Facebook.