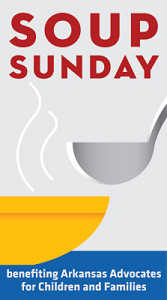 Soup Sunday is THIS Sunday! YOU CAN STILL GET TICKETS AT THE DOOR!
Regular admission adult tickets are $25 in advance – ($30 after 5 p.m. on Friday, January 27th). Patron tickets are $50 each – ($60 after 5 p.m. on January 27th). Tickets for children 5-17 are $10 and children younger than 5 are FREE!
Not only will we celebrate 36 years of Little Rock Soup Sunday, but also 40 years of Arkansas Advocates for Children and Families. We have LOTS and LOTS to celebrate.
Little Rock Soup Sunday is one of the most fun events in central Arkansas. Really! The atmosphere is casual and family-friendly, the food is always delicious, and the cause most important –  the future of Arkansas's kids.
Our Soup Sunday committee members have done such a great job. They've put together a great silent and live auction, and have lined up more yummy soup vendors than we've ever had. So skip lunch and come hungry – they'll be plenty of soups, breads, and desserts to sample, generously donated by over 40 area restaurants (See the mostly up-to-date list here). We're thrilled that Chris McMillan, chef at Boulevard Bread Company, will be our Featured Chef this year.
Bring your friends, your family, or anyone else who loves good food, nice people, fun music, silent and live auctions, and raising money for good causes. Plus, Craig O'Neill will serve as our emcee. That alone is worth the ticket price. And don't forget your muffin tin!
Patron tickets are $50 each ($60 after 5 p.m. on Friday, January 27th). Those tickets gain you access to the Patron room, where Boulevard Bread Company will provide soup and special appetizers. Patron ticket holders receive complimentary beer and wine in the Patron room, and also special desserts that won't be available in the main ballroom. And of course, you don't have to stay in the Patron room. Patron ticket holders also have access to the main ballroom where the rest of the soups and the live and silent auctions will be.
Businesses, families and individuals sponsor this event, and so can you!
Here are the sponsorship levels. We'd love to have your support, so when you've found the level that suits you, email Mallory to become a sponsor.
To purchase Patron or general admission tickets follow this link. For questions about this event, contact Mallory Van Dover (501.371.9678 x 107 or mvandover@aradvocates.org).
Proceeds from the event support AACF's mission to ensure that all Arkansas children and their families have the resources and opportunities to lead healthy and productive lives.
We're "souper" grateful for the support of our 2017 sponsors!
AACF's 40th Anniversary-Year Sponsor: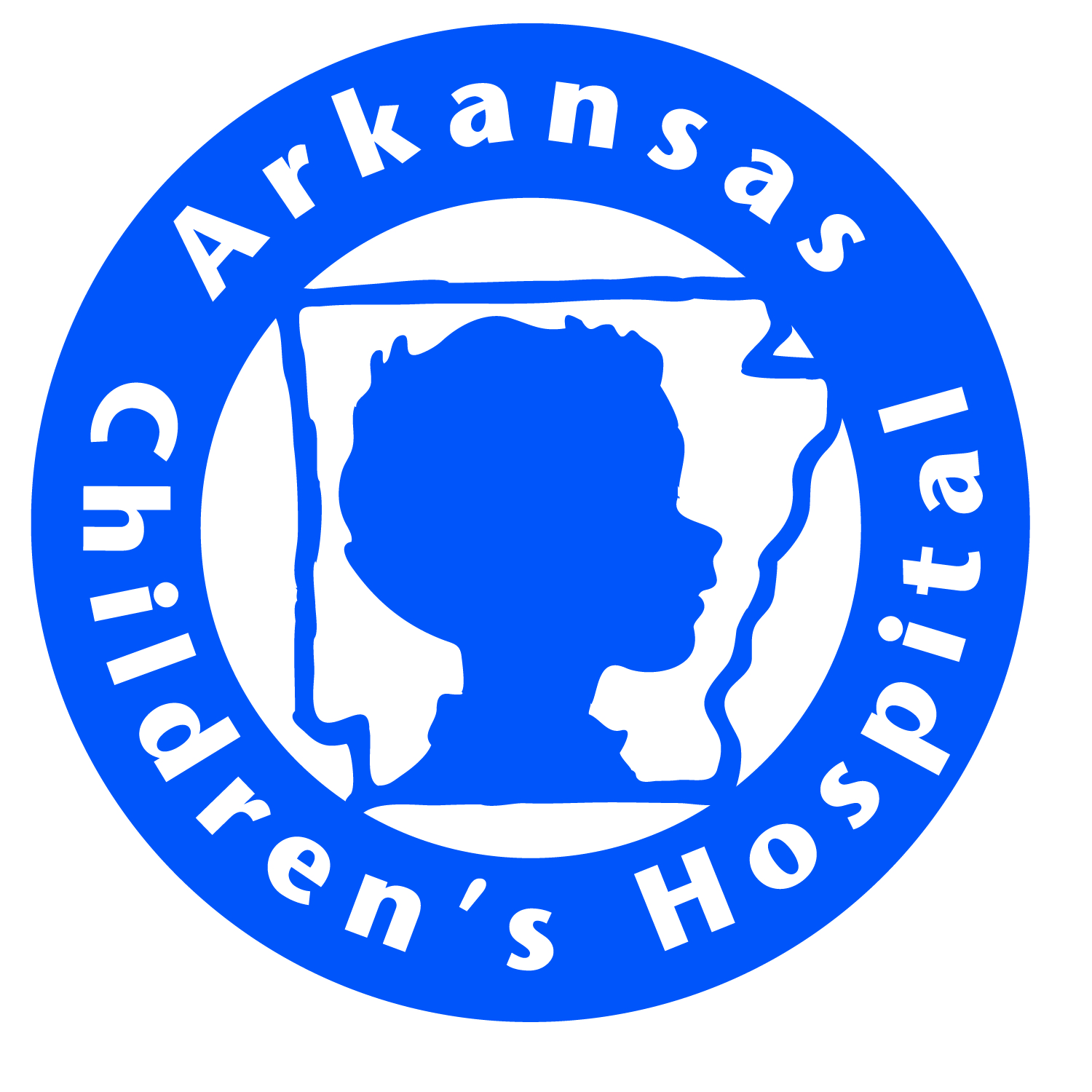 Gold Tureen Sponsor:

Patron Room Sponsors:
Golden Eagle of Arkansas
Silver Spoon Sponsors:
C. Louis and Mary C. Cabe Foundation
Rick Fleetwood
Barbara Miles and Hank Bates
United Methodist Foundation of Arkansas
Drs. Becky and Gary Wheeler
Bronze Bowl Sponsors:
Arkansas Blue Cross and Blue Shield
Jay Barth and Chuck Cliett
Cross, Gunter, Witherspoon & Galchus, P.C.
Edward Jones/Kirk Bradshaw and Kevin Kordsmeier
Julia and Randy Garcia
Legacy Termite & Pest Control, Inc.
Mitchell, Williams, Selig, Gates & Woodyard, PLLC
Brenda Mize
Munro Foundation
Olds Foundation
Souper Sponsors:
Richard and Dr. Andrea Allen
American Academy of Pediatrics, Arkansas Chapter
Elise and Jim Argue, Jr.
Arkansas Community Foundation
Arkansas Foundation for Medical Care
Arkansas Pediatric Clinic
Arkansas State Dental Association
Bancorp South Insurance
Barg Family Clinic
Centennial Bank
CenterPoint Energy
Community Resource Innovations
Dover Dixon Horne PLLC
Angela Duran and Lill Lewis
Edwards Food Giant
Tamika and Quincy Edwards
EGP, PLLC
Aislin, Sarah and Joe Falasco
First United Methodist Church
Jill and Adam Fogleman
Gill Ragon Owen, P.A.
Catherine Grunden
Priscilla and Keith Harvey
J & M Foods, Inc.
JPMS Cox, PLLC
Junior League of Little Rock
Kutak Rock
Little Rock Children's Clinic
Masching Financial Group
Eric McDaniel and Dr. Chad Rodgers
Kristen and Dr. Randy Minton
The Moore Family
Munson, Rowlett, Moore & Boone, P.A.
Pediatrics Plus Therapy Services
Ann Burton Portis
Pulaski County Title
Pulaski Heights United Methodist Church
Regions Bank
Drs. Johnnie and Tommy Roebuck
Spherion Staffing
Team for Children at Risk
Jodiane and Jamie Tritt
Toni and Rep. Clarke Tucker
Ellie Wheeler
Barbara and George Wise
Mary and Jim Wohlleb
(But this is a partial list. To also see our Patron Sponsors, click here!)
Thank you to our Media Sponsors:
KSSN 96 ● 100.3 The Edge ● 105.1 The Wolf ● BIG 94.9 ●