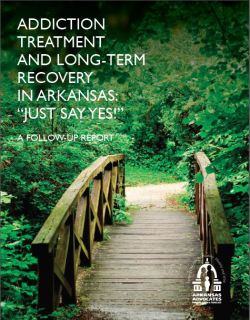 In 2008, the national Closing the Addiction Treatment Gap (CATG) initiative was launched
in Arkansas with support from the Open Society Foundation and with local support from the
Winthrop Rockefeller Foundation and the Arkansas Community Foundation. The goal of the
initiative was to mobilize public support for expanding addiction treatment by increasing public funding, broadening insurance coverage, and achieving greater program efficiency. In February 2010, Arkansas Advocates for Children and Families, which is a partner in the CATG program, released the report Addiction Treatment and Long-Term Recovery in Arkansas: "Just Say Yes!" which documented the addiction treatment gap in Arkansas.