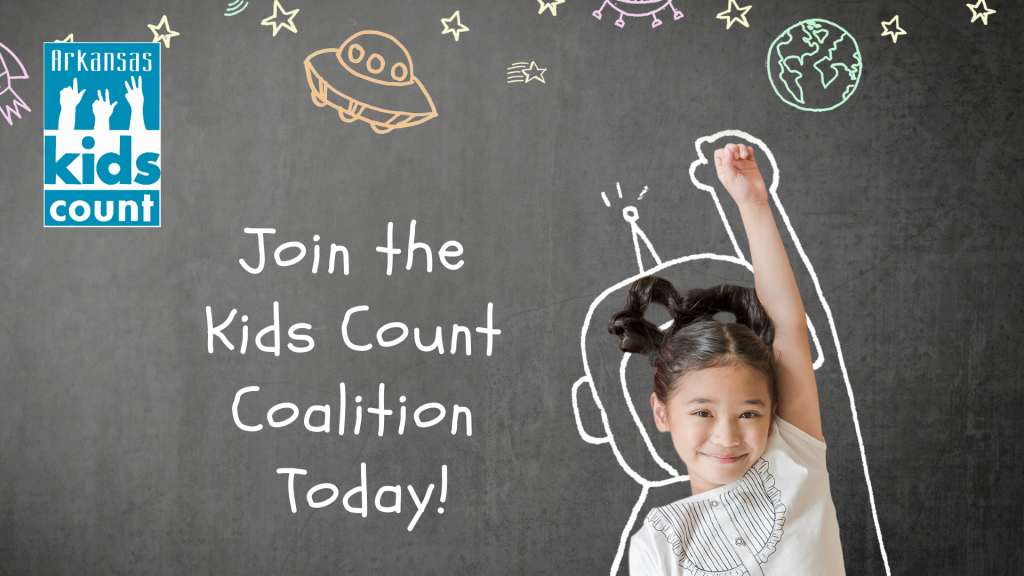 PURPOSE

We are a membership coalition comprised of diverse individuals and organizations concerned about policies impacting children in Arkansas.  The Kids Count Coalition serves as an independent non-governmental strong grassroots voice, providing education and policy resources to support advocacy for the well-being of our children.
ACTIVITIES:
Children's Policy Summits
Kids Count Day at the Capitol
Lobbying and advocacy training
Policy conversations and workshops
Public forums and teleconferences
Recognition of outstanding child advocates
Facebook Live events on pressing policy issues
See our membership list here.
For more information on who we are and what we do, contact Rebecca Zimmermann at (501) 371-9678, ext. 102 or email rzimmermann@aradvocates.org.
---
MEMBERSHIP OPTIONS
Below are the Kids Count Coalition membership levels, along with the features and benefits.
$35
Individual Member

Notices for all Kids Count meetings & workshops
Access to quarterly members-only events
Subscription to legislative alerts & updates
Quarterly members-only newsletters

$150+
Organizational
Regular Member

Access to quarterly members-only events
Name listed on Kids Count letterhead
Subscription to legislative alerts & updates
Quarterly members-only newsletters

 

$300+
Organizational
Supporting Member

Access to quarterly members-only events
Name listed on Kids Count letterhead
Subscription to legislative alerts & updates
Quarterly members-only newsletters