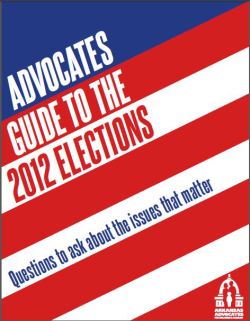 The Arkansas legislature faces unprecedented territory when they reconvene in January
2013 for the 89th General Assembly. While each session creates new opportunities, this
Assembly must immediately deal with a challenge-bridging what some believe is a $400
million shortfall in the state's Medicaid budget. Constitutionally mandated revenue stabilization
(aka, a balanced budget) requires lawmakers to fund the coming fiscal year without a
deficit. Without additional state revenue, lawmakers may be forced to cut funding to areas
like child care, the state's foster care and child abuse division, or other essential services in
order to balance the budget. Child advocates need to be prepared to ask candidates running
for the legislature where they stand on these issues. This guide is designed to help you-the
voice for Arkansas's children-ask the right questions on behalf of our state's kids.