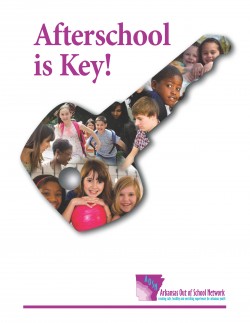 The 2006 report After School Programs in Arkansas: A Solution Whose Time has Come outlined the positive impacts that afterschool and summer programs have by keeping children safe, supporting working families and inspiring Arkansas children to learn. New research continues to validate these findings in both local communities in Arkansas and across the country.
During the past four years Arkansas has progressed by identifying the critical components of quality afterschool programs, determining the cost of providing quality afterschool, developing and testing ways to evaluate the impact of programs on those who attend, and most importantly, determining what it takes to create quality programs geared to the unique assets and needs of local communities. The groundwork has been laid. It is now time to take the next step.
This report summarizes the latest research on afterschool and summer programs, outlines the 2008 findings and recommendations from the Arkansas Governor's Task Force on Best Practices for After School and Summer Programs, and highlights the lessons learned from applying quality standards and evaluation techniques on existing programs in Arkansas. It will make the case for Arkansas to establish a formal structure and mechanism to expand quality afterschool and summer programs into every community across the state. Afterschool is the key to inspiring children to learn, keeping children safe, and supporting working families!