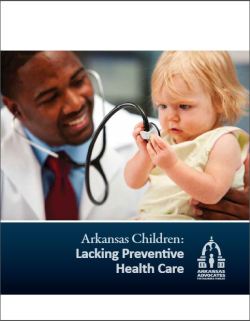 Children covered by Medicaid in Arkansas are not receiving
the level of preventive care they need to diagnose potential
health problems. The Early Periodic Screening, Diagnosis,
and Treatment (EPSDT) program is a Medicaid requirement
that ensures low-income children covered by Medicaid receive
comprehensive preventive care. This helps identify and treat
physical or mental health problems that could interfere with
their growth or development. The federal Department of
Health and Human Services has set a target of 80 percent for
the number of Medicaid-enrolled children who should receive
EPSDT screenings and services in any given year.