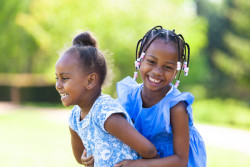 This legislative session was filled with missed opportunities. Lawmakers passed bills that weren't good for families of color.
As Arkansas becomes a more diverse state, it is important for Arkansas's economic and social future that all people have a fair shot at success. Economic policies affect all low-income families. But they are especially hard on children and families of color because they face higher rates of poverty.
Arkansas's decision makers aren't very diverse. There are very few people of color and women that serve in elected positions.
Creating a racial impact statement for bills would be the best way for legislators to see the impact new laws would have on various communities.
Elected officials have the opportunity in upcoming fiscal and legislative sessions to be more conscious of the needs of all Arkansans.
For the full report from our education and fiscal policy fellow, Bailey Perkins, click here.