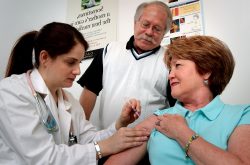 Following the special session on health care that happened in May, Arkansas is now preparing to make changes to Arkansas Works, the state's Medicaid expansion or affordable coverage program for low-income adults. This includes changing the eligibility requirements and removing 60,000 Arkansans from the coverage program. You can read more about changes to Arkansas Works in an earlier blog summarizing the new policies that lawmakers approved.
Before these changes can be rolled out, the state must receive federal approval. Recently, the Department of Human Services released the application that will be submitted for federal approval, along with an invitation for stakeholders to submit comments on the proposed changes.
Arkansas Advocates for Children and Families submitted comments that you can download here. In addition to highlighting the new barriers to coverage that will likely result from the changes, we make recommendations about how to improve consumer outreach and education and the importance of evaluating the impact of these new policies.