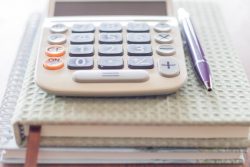 Arkansas Advocates for Children and Families is seeking a part-time Administrative Assistant in the Little Rock office. The ideal candidate will work 15 hours a week: three days a week including Fridays. Requires general office skills and proficiency in Microsoft Office programs and database programs.
Candidate is required to have 5-plus years of related experience. Salary is based on experience ($11-$14/hr). Full job description follows:
Part-time Administrative Assistant (15 hours a week)
Supervisor:  Administrative & Finance Director
Qualifications:  5 years related job experience.
Special Skills Required:
Excellent computer skills including Microsoft Word, Excel, and Outlook software
Excellent data entry skills
Ability to handle multi-line telephone system
Organized and detail oriented
Ability to multi-task
Ability to take initiative to ask for projects and assist with tasks
Must have professional manner in answering phones and greeting guests
Committed to improving the lives of children and families in need
Job Summary:  Provide administrative assistance to the AACF office and enter contact and donor information into AACF's database.
Job Responsibilities:
Answer multi-line phone in a professional manner and ensure phones are answered during office hours
Answer calls from families looking for assistance and provide names and phone numbers of organizations who may be able to help them
Welcome visitors and guests in professional manner
Prepare for in-office meetings, i.e. make coffee, tea, ice, water and maintain conference room
Maintain clean and organized work areas within the office including front office and desk, processing room, kitchen, and conference room on a daily basis.
Maintain office equipment (e.g., phone, fax, copier) and call vendor when necessary for service
Process mail daily, both incoming and outgoing
General filing
Process office mailings
Process outgoing checks after signed
Process incoming donations in database and generate deposit reports and acknowledgement letters
Process donor and attendee credit cards
Enter contact and donor information into database, and generate reports as requested
Investigate returned or bad contact information and enter correct information into database
Work with Administrative & Finance Director to de-dupe and clean-up database on a regular basis
Enter contact information of attendees from outreach events into database provided by the Outreach Director
Assist Development Director with projects such as annual solicitations as assigned by the Administrative & Finance Director
Assist Development Director with sending tickets for special events such as Soup Sunday and Annual Luncheon
Assist Administrative & Finance Director with Board duties
Assist Administrative & Finance Director and other staff members with organizing and planning special events, workshops, and meetings
Assist all staff as needed with general administrative duties (e.g., preparing for meetings, making copies, processing mailings, entering contact information into database)
Other duties as assigned by Executive Director, Deputy Director, or Administrative & Finance Director
Send cover letter, resume, and references to jvazquez@aradvocates.org.
AACF is an equal opportunity employer.