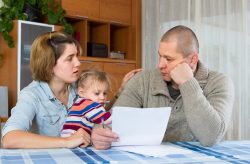 Following Senate passage of the Republican tax bill, Rich Huddleston, Executive Director of Arkansas Advocates for Children and Families, released the following statement:
Both the Senate and House tax bills are costly new giveaways to the very wealthy and major corporations at the expense of working families, including tens of millions of low-income and middle-class Americans who actually would face a tax increase. In Arkansas, approximately half of the benefits of this tax cut will go to the top 5 percent of earners. By voting for this bill, Arkansas Senators Tom Cotton and John Boozman voted against the best interests of our children and hardworking families.
Make no mistake, these tax cuts will begin a domino effect that will debilitate programs our kids and families depend on for years to come. Despite the claims of Republicans, analysis from their own Joint Committee on Taxation shows that the tax cuts will not pay for themselves. Both the House and Senate tax bills will explode deficits to the tune of at least a trillion dollars over 10 years, strain our state budget, and almost certainly force federal budget cuts to everything from nutrition assistance for families to education, Medicare and Medicaid, and infrastructure. These devastating cuts will impact all Arkansans. The Senate bill goes further, increasing the number of uninsured by 13 million and raising insurance premiums by at least 10 percent, to pay for even larger corporate tax cuts. This will likely cause even more cuts to schools, roads, and other programs and services that help Arkansans get by.
Though the bills are touted as a plan to boost the middle class, they fail to enact tax changes that will genuinely help working families. For instance, they don't go far enough in expanding the child care tax credit, which would greatly benefit low- and middle-income families. Rather, the bills are laser-focused on tax cuts for the nation's highest-earning households. Benefits for taxpayers who earn their income from work, rather than investments, would erode over time, and many middle-class taxpayers will actually end up paying more. Even the relatively modest benefits for some middle-income earners in Arkansas will be rolled back; after 2025, most of those benefits will be gone.
The Senate bill also repeals the Individual Health Insurance Mandate, a key provision of the Affordable Care Act. Removing the ACA's Individual Mandate would mean that many young, healthy Americans would forgo health care coverage, ultimately threatening to destabilize the entire marketplace.
Small changes won't fix the bills' fundamental flaws. And the merged tax bill that comes out of a conference committee will be more of the same – offering nothing to most working families and ultimately hurting many. Instead of tax cuts that help those who need it the least, Senators Cotton and Boozman should work to advance tax policies that invest in working families while ensuring that any tax bill is paid for by closing tax loopholes or other responsible tax changes.
###
Arkansas Advocates for Children and Families is a statewide, nonprofit child advocacy organization established in 1977. AACF's mission is to ensure that all children and their families have the resources and opportunities to lead healthy and productive lives and to realize their full potential.