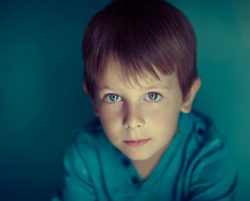 The following is a statement from Rich Huddleston, executive director of Arkansas Advocates for Children and Families:
This week the U.S. House of Representatives is scheduled to consider the American Health Care Act (AHCA), a bill that would repeal many provisions in the Affordable Care Act (ACA) and impose a per capita cap on the Medicaid program. In its current form, the bill would be a major step backward for health care coverage for our children, their parents, seniors, and the disabled. Among some of our biggest concerns:
The bill will effectively end the Medicaid expansion in 2020 and threaten coverage for over 300,000 Arkansans currently enrolled in Arkansas Works, the state's Medicaid expansion.
The bill goes far beyond the Republican promise to repeal the Affordable Care Act and proposes caps that will radically change the Medicaid program as we know it, shift costs to the states, and threaten coverage for children, seniors, and the disabled.
The bill will cut the premium tax credits that make coverage affordable for people based on their income and the costs of their health plan.
Because of billions of dollars in tax cuts, the only groups that benefit from the bill are wealthy and large corporations.
Many lawmakers are trying to push this bill through at the federal level in a matter of weeks, without adequate public discussion about how to improve a plan that, in its current form, is unacceptable.
The non-partisan Congressional Budget Office (CBO) recently released an analysis of the House GOP bill showing a devastating impact on America's children and families. The CBO projects that the bill will cause more than 24 million Americans to lose their health coverage by 2026 – 14 million will lose their coverage within one year of the legislation passing. Consumers will see insurance premiums rise 15-20 percent. Of particular concern is CBO's estimate that low-income and older Americans will see the highest cost increases and coverage losses.
Medicaid – a program serving low-income children and families, people with disabilities, and seniors in nursing homes – would see the biggest impact, with a total of $880 billion slated to be cut in federal funding to states. Medicaid is the biggest source of federal funding coming into our state, covering 18 percent of the state's expenses. A loss of this funding would cause a guaranteed budget crisis for our state.
The Medicaid reductions would also translate into a loss of coverage, fewer benefits, and lower provider payments. Given that children make up about 50 percent of all Medicaid enrollees in Arkansas, there is no way to cut Medicaid without harming kids, including those with special health care needs like autism, Down syndrome, and other conditions that require special care.  By proposing such drastic cuts to Medicaid, this bill robs children, seniors, and people with disabilities of the critical health coverage they need and deserve.
The sweeping cuts to Medicaid would put health care for over 1 million Arkansans at risk and leave taxpayers footing the bill. Arkansas would be one of the hardest hit states because we've seen the uninsured rate sharply decline since the ACA was implemented in 2014. Among adults (aged 19 through 64), the rate dropped over 12 percentage points – down to just 10 percent in 2016, one of the largest declines in uninsurance rates in the country.
The bill also includes billions in tax breaks for the wealthiest Americans, as well as insurance and drug companies. We cannot allow Congress to pay for tax breaks for the wealthy and big drug and insurance companies on the backs of children, disabled individuals, and seniors.
Overnight amendments were proposed that do even more damage to health care for families who need it most. The worst of these bad amendments allows states the option to block grant Medicaid coverage for children and pregnant women. In exchange for cutting and capping funds, states are allowed unprecedented flexibility to set eligibility standards, benefits, families' out-of-pocket costs, and provider payments. Currently, there are not requirements to provide important preventive benefits for kids.
Arkansas has made incredible gains in health coverage for children and their families. Over 95 percent of our children now have coverage. Under the proposed AHCA, the children in the state who rely on ARKids First are at risk of losing the coverage they need and deserve. 
Our state and our nation cannot go backwards on health care coverage. We must continue to build on the coverage gains we have made by improving care and health outcomes that lead to stronger communities, with children better prepared for school and a stable, more productive workforce.
Take action NOW and contact your Congressman. Tell him not to gamble with our state's budget and economy and to vote AGAINST this disastrous plan to cut Medicaid.