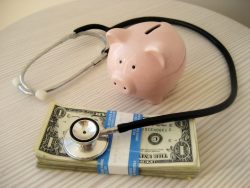 Today, Arkansas received federal approval to add a work requirement to the Arkansas Works program, which provides affordable coverage to 285,000 low-income Arkansans who have no other coverage options and rely on this program to get the care they need. Although federal approval did not go as far as lowering the income eligibility level, we're deeply troubled by the changes that will come with work requirements.
Work requirements are a political move that do nothing to address the very real challenge that many Arkansans face – a lack of meaningful employment opportunities that offer a livable wage and benefits. This policy is also based on the false assumption that Arkansas Works enrollees are not contributing to their communities in valuable ways. The fact is the majority of people enrolled in Arkansas Works are already working, enrolled in school, retired, or taking care of an ailing relative or dependent child. That means this policy will only add unnecessary costs and new hurdles to a health care system that's already difficult to navigate. Many Arkansans, including working people and people with disabilities, will lose coverage because they can't overcome bureaucratic red tape to document that they meet work requirements or qualify for an exemption.
Arkansans deserve better.
Instead of creating costly and punitive new requirements designed to kick people who need health care off the program, our leaders should continue to promote the purpose of the Medicaid program to provide health coverage for low-income Arkansans without unnecessary barriers.
We call on state leaders to address the real issues that cause high poverty rates and lack of employment opportunities in the state. We can no longer rely on solutions that satisfy political interests but ignore struggling families in Arkansas.
Watch our most recent consumer health care video to see how this new policy will impact real Arkansans across the state.