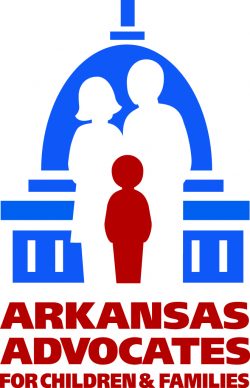 An overwhelming majority of Arkansans support a state-level Earned Income Tax Credit and greater state investment in afterschool and summer programs, according to a new poll released today by Arkansas Advocates for Children and Families (AACF).
The poll found strong, bipartisan support for public investments that can help all Arkansans thrive:
More than three out of four (79%) Arkansans – including 79% of independents and 72% of Republicans – support enacting a state-level Earned Income Tax Credit, a tax cut targeted to low- and moderate-income working people.
Three out of four (76%) want Arkansas to invest in afterschool and summer programs across the state.
About two out of three (67%) Arkansans support increasing state funding for pre-kindergarten.
About two out of three (65%) Arkansans oppose cuts to Medicaid funding.
When asked which is better for the state, Arkansans strongly prefer investing in programs that benefit many (51%) over cutting taxes for wealthier families (33%).
"Arkansas voters get it: the state needs to prioritize policies that can improve the well-being of all Arkansas children. If state policymakers made public policy decisions based on the results of this poll, Arkansas would be a better place for all of our kids to live," said AACF Executive Director Rich Huddleston.
The statewide, scientific survey was conducted by Mason-Dixon Polling & Research, Inc., from March 21 to 24, 2018, on behalf of AACF. A total of 625 registered Arkansas voters were randomly selected from a telephone-matched Arkansas voter registration list and contacted by telephone (both landline and cell phone).
AACF is releasing the results as a kick-off to Arkansas Children's Week (April 16-20). Throughout the week, we will highlight ways to make Arkansas a better place for all kids on our website and on social media.
The survey's margin of error is no more than ± 4 percentage points. The margin for error is higher for any subgroup, such as gender or age grouping.
Click here to see the poll, which includes a more detailed breakdown of the data as well as the questions. And click here to see the data illustrated in an easy-to-read infographic.
For more information, contact AACF Communications Director Amanda Hoelzeman.