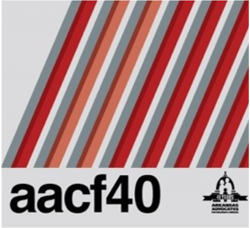 Looking back at four decades of progress…and ahead to the future
At our 40th Anniversary Gala, we released a very special video. In it, we hear from AACF founders, Executive Directors past and present, policymakers, and partners about how AACF came into being, and how the mission and work of dedicated advocates over four decades has made Arkansas a better place to be a child. Take a look by clicking on the cute photo below!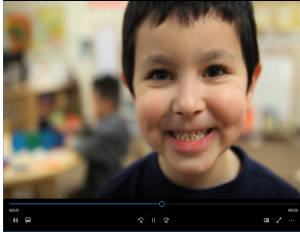 It's been an impactful 40 years. Imagine what we can do together in the next 40.
There is so much more work to be done. We're already hard at work to ensure that Arkansas's children have every opportunity they need to succeed. Here are just a few of the issues that we're working on:
Expanding access and maintaining the high quality of Arkansas's pre-K program, and pushing Arkansas to create a system of high quality early childhood education for infants and toddlers at their most critical stage of brain development;
Promoting positive learning opportunities through afterschool and summer programs;
Reducing chronic absence so that children are in school where they can learn – and reforming school disciplinary practices that disproportionately hurt low-income and minority children and feed the school to prison pipeline;
Ensuring that every child has access to affordable health care coverage, including pushing for the reauthorization of the federal Children's Health Insurance Program, which funds ARKids First. We're fighting Medicaid budget cuts, and beating back further efforts to repeal the Affordable Care Act;
Continuing our efforts to stop the widespread incarceration of troubled kids, and pushing for more effective and cheaper community-based programs that can help put them back on the path to success in life;
Fighting to ensure that children of immigrants have access to health care, quality pre-K, and affordable college to help them succeed and thrive. We're pushing for DACA to become federal law so that we don't punish the immigrant "Dreamers" who came to our state as children looking for a better life, who are playing by the rules, and who are now so important to our state's workforce;
Working to improve the adequacy and fairness of Arkansas's state tax and budget system for families; and
Continuing to advance a state Earned Income Tax Credit and other economic supports for families, to help lift Arkansas families out of poverty and ensure that they have the resources they need to care for their children or family members.