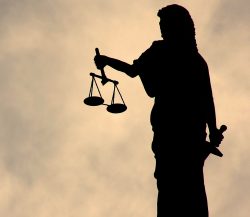 Even if an upcoming Arkansas Supreme Court ruling keeps Issue 1 off the November ballot, it's doubtful this issue will be going away anytime soon. We will see future efforts to pass so-called "tort reform," just as we will see future efforts by the Arkansas Legislature to take power away from the Arkansas courts in deciding important constitutional questions that impact public policy for Arkansas children and families.
AACF opposes Issue 1.
To date, most of the public debate over the proposal has concerned its provisions to limit attorney's fees, cap the potential damages that can be awarded in lawsuits, and ultimately reduce the number of lawsuits filed by injured Arkansans. But the hidden, and perhaps most important, danger in Issue 1 is the impact it would have on future efforts to improve public policy, the well-being of Arkansas children, and their ability to thrive and live successfully.
If Issue 1 stays on the ballot and is approved by voters, it would give the Arkansas Legislature, rather than the Arkansas courts, full authority to make all state court rules regarding pleadings and practices and rules of evidence in all types of cases, not just personal injury cases. One possible rule change under Issue 1 would be to require the losing party in court to pay the winning party's attorney's fees in a lawsuit. Such a rule would have the effect of closing our courts to future advocacy efforts to improve public policy for our most vulnerable children and families. Even a parent or advocacy group with a legitimate claim that a child's (or a group of children's) constitutional rights are being violated would be afraid to file a lawsuit or seek relief in Arkansas courts due to the possibility of losing the case and having to pay the other side's attorney's fees.
Historically, some of our biggest and most important public policy changes for vulnerable children and families have been decided through lawsuits and court rulings involving constitutional questions about the rights of Arkansas children and state government's obligations to protect these rights.
Three of Arkansas's most prominent sea changes in public policy to protect and improve the well-being of children came about as a result of court lawsuits and rulings. In 1987, in the case of Walker v. the Arkansas Department of Human Services, the Arkansas Supreme Court declared the state juvenile justice system unconstitutional. In response, the 1989 Arkansas General Assembly made major policy changes requiring a new and professionalized juvenile justice system, more services, and a new juvenile code that brought rights and responsibilities into the court system. Similarly, a 1991 lawsuit filed by legal rights groups in the case of Angela R. v. Clinton led the Arkansas Legislature in 1992 to improve the child welfare system by funding 24-hour protective services, hiring of more social workers, increasing training, recruiting more foster homes, and speeding up child abuse investigations.
The 2002 Arkansas Supreme Court ruling in the Lake View case held that the state school funding system was unconstitutional. This led to various reforms enacted from 2003-2007, including the requirement for a regular school-funding adequacy study and a "doomsday" provision that prioritized education in the state budget. Also in response to the ruling, the state significantly increased funding for teachers, schools, and facilities, among other initiatives that have improved public schools in Arkansas. While all these systems for Arkansas children – juvenile justice, child welfare, and public education – still have major room for improvements, by almost any standard they are significantly better than they were prior to these lawsuits.
Issue 1 could make future changes like these impossible if the Legislature has other priorities.  Issue 1 shifts the administration of justice away from judges who are expected to protect the constitutional rights of our children and families to politicians who are generally expected to meet the demands of their constituents and campaign contributors. In the current Arkansas political environment, many of our politicians are prioritizing tax cuts and reducing the scope of government spending. This gives the Legislature a powerful incentive to limit the ability of our courts to decide important constitutional questions about the rights of our children and the types of state government programs and protections they are entitled to under the Arkansas Constitution.
AACF believes that an independent judiciary that protects the constitutional rights of Arkansas children is essential to better public policy and improving the well-being of our children and families. For this reason, we oppose Issue 1 and its transfer of judicial power to the Arkansas Legislature.
Rich Huddleston, Executive Director