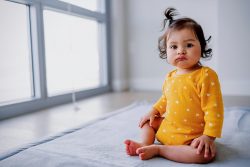 Children in Arkansas are losing health insurance coverage at a staggering rate.
In September, the United States Census Bureau published yearly data from its American Community Survey, as it has each year since 2008. This year's data is a stark reminder of how much improvement that Arkansas needs in providing access to health care, especially for children. Arkansas experienced steep increases in the rate and number of uninsured children in 2019, which follows a national decline in health insurance rates for children over the past three years. Due to the COVID-19 pandemic and families losing employer-sponsored health insurance, it is unlikely that the trend will reverse course when the 2020 data becomes available next fall.
2019 Snapshot of health insurance coverage for children
Much of the United States lost ground in children's health insurance in 2019. It was the largest one-year increase in both the rate and number of uninsured children since the American Community Survey began reporting this metric in 2008. Around 320,000 more children in the United States were uninsured in 2019 than in 2018, representing a one-year increase of 7.5 percent. Based on this, the overall uninsured rate for children in the United States rose from 5.3 percent in 2018 to 5.7 percent in 2019.
Unfortunately, the outlook in Arkansas is even more troubling. In 2019, the number of uninsured children in Arkansas grew to 43,000, representing 5.9 percent of the total number of children in Arkansas. The increase in Arkansas's 2019 uninsured rate (5.9 percent) over the 2018 uninsured rate (4.5 percent) was the fifth largest in the country. And Arkansas's uninsured rate surpassed the national uninsured rate for only the second time since 2008.
2016 – 2019: Arkansas trending in the wrong direction
On October 9, our partners at the Georgetown Center for Children and Families released their annual report that analyzes the data published by the American Community Survey. This year, the report takes a deeper dive into why so many states are seeing dramatic coverage losses. It compares the data from 2016 through 2019, to give a multi-year assessment of how the data changes. In 2016, the uninsured rate for children in Arkansas was 4.0 percent; by 2019, it was 5.9 percent. The difference in Arkansas's uninsured children in 2016 and 2019 was the fourth largest over that span. In 2019, there were 13,000 more children uninsured in Arkansas than in 2016 (a 43 percent increase).
In Arkansas, these coverage losses undo many of the gains that were made after the passage of the Affordable Care Act. One part of the Affordable Care Act that is extremely beneficial to Arkansas is the expansion of Medicaid coverage to adults up to 138 percent of the Federal Poverty Line. In Arkansas, Medicaid expansion was done through the passage of the Private Option. Although the Medicaid expansion does not apply to children, there was an increase in health insurance enrollment for children after Medicaid expansion was enacted. The increase stems from more adults taking the time to enroll their children when they are also enrolled in health insurance (often referred to as the "welcome mat effect").
Without Medicaid expansion, Arkansas would be in an even worse situation. On average, states that have expanded Medicaid had an uninsured rate for children at 4.2 percent in 2019, compared to 8.1 percent in those states that have not yet expanded Medicaid. Though Arkansas now has a higher-than-average uninsured rate for children among the states that have expanded Medicaid, the uninsured rate would likely be much higher without Medicaid expansion.
In addition to protecting the Medicaid expansion in Arkansas, it is also important to protect the Affordable Care Act. The biggest decline in uninsured rate in Arkansas (for both children and adults) came after the ACA was passed. It is vital that the ACA is protected, both by the federal government and the Supreme Court. This November, the Supreme Court will hear a case pursued by several states, including Arkansas, that seeks to dismantle the individual mandate. If that case were to be successful, it could further endanger the strides that Arkansas made in helping both adults and children access affordable health insurance coverage over the past decade.
Another factor that has created such coverage losses in Arkansas (and many other states) is the recent change to the "public charge" rule. This is the policy that prevents immigrants from obtaining legal permanent residency if it is deemed that they're likely to require certain types of government assistance. A major expansion of the rule, which took effect this year, has had a "chilling effect," especially in the Hispanic community. Even though children's health coverage isn't counted in the public charge determination, an environment of fear and mistrust has led to families not signing their kids up for benefits to which they are entitled. Anecdotally, health care providers and immigrant advocates in Arkansas have told us that families have been more reluctant to enroll their children in ARKids First coverage because they fear it will jeopardize their immigration status.
Pre-pandemic
After assessment of the data, it is clear that from 2016-19 Arkansas trended in the wrong direction for children's health insurance coverage. Unfortunately, this trend is likely to only get worse for 2020, which will not be reflected until the uninsured numbers from the COVID-19 pandemic are published in 2021. Due to the economic recession created by COVID-19 and the failed federal approach to combatting the virus, unemployment in the United States increased substantially in 2020. For many families who relied on their workplace to provide health insurance for themselves and their children, losing their job meant losing health insurance coverage. Even with the guidance provided by the United States Department of Health and Human Services that froze disenrollment from Medicaid during the public health emergency, there will still be children who are not enrolled next year based on losses in the private insurance sector alone.
Reversing the trend
Until we identify these children, work to improve our outreach and enrollment strategies, and focus on reducing the red tape that creates additional barriers to obtaining health insurance, Arkansas will continue to run behind many other states across the country.
Arkansas Advocates has produced a video to encourage parents whose children may qualify for ARKids First to learn more about the program and enroll. Visit our YouTube channel to find the video in English and in Spanish, and share with your networks.