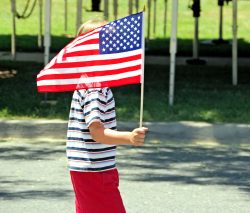 With a new U.S. Supreme Court order issued today (January 27th), the Trump administration has the go-ahead to create what amounts to a wealth test for new immigrants.
The administration's changes to our nation's longstanding "public charge" rule will allow the government to deny green cards to immigrants who are deemed likely to need even occasional amounts of public assistance in the future – even if they're currently employed. The change will apply to immigrants who are entering or living in the United States lawfully, and it will create a radical departure from our days of welcoming "huddled masses yearning to breathe free."
For more information on public charge, see our blog from last year, or this explanation.
In Arkansas, we have serious concerns that the new rule could send even more immigrant families into the shadows of our economy.
"This is part of a steady drumbeat of changes – and administration rhetoric generally – that creates fear in families across our state," said Rich Huddleston, executive director of Arkansas Advocates for Children and Families. "Fear prevents families from seeking opportunities, which limits the economic potential for them and for Arkansas as a whole."
AACF and our partners are concerned that the changes will have a chilling effect, preventing families from using services that aren't even impacted — like children's health insurance or early childhood education programs.
Those interested in learning more about immigrant activist efforts in Arkansas can contact Arkansas United at (479) 347-2824.