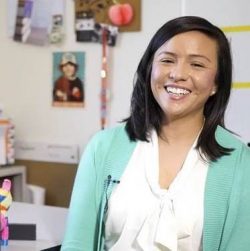 Updated with the Trump administration's 9/5 DACA announcement:
We need your urgent help to protect more than 10,000 Arkansas Dreamers, those young immigrants who are studying and working in the United States, lawfully contributing to our state in countless ways.
President Trump will rescind the DACA program, which stands for Deferred Action for Childhood Arrivals. It was established through an executive order during the Obama administration, and it does just what its name implies: It protects from deportation people who arrived in the United States as children. They have to meet certain criteria – showing that they haven't been arrested or otherwise gotten into trouble, for example.
In 2012, the United States government asked these young Dreamers to come forward. To show they meet the criteria. To give their names, addresses, and other personal information. In exchange, we granted them permits to stay and work. It was a recognition that, not only do we want them to stay, but we need them to stay to contribute to our communities. Here in Arkansas, more than 10,000 young people have done so. They're working at Walmart and Tyson and other Fortune 500 companies, as well as our universities and public schools.
Now is the time to insist that Congress take action to protect Dreamers. Please call your members of Congress TODAY and demand that they enact DACA as law:
Senator John Boozman-(202) 224-4843
Senator Tom Cotton-(202) 224-2353
Representative Rick Crawford 1st District-(202) 225-4076
Representative French Hill 2nd District-(202) 225-2506
Representative Steve Womack 3rd District-(202) 225-4301
Representative Bruce Westerman 4th District-(202) 225-3772
Urge your friends on social media to do the same, with the hashtag #WeValueDreamers.
Thank you! As much as they need us, our state needs these bright young immigrants to stay here and contribute. They're our future.