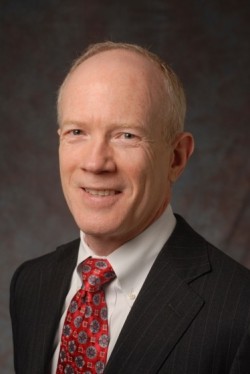 The Clinton School Center on Community Philanthropy (in partnership with the Good 2 Great initiative) will host Dr. W. Steven Barnett as the 2016 Clinton School Center on Community Philanthropy Scholar-in-Residence.
Dr. Barnett is the director of the National Institute on Early Education Research (NIEER). He has led and conducted numerous studies of state pre-K programs, including the Arkansas Better Chance Program. His research includes studies of the economics of early care and education including costs and benefits, the long-term effects of preschool programs on children's learning and development, and the distribution of educational opportunities. His best-known works include the series of State Preschool Yearbooks providing annual state-by-state analyses of progress in public pre-K.
He is the second in a series of scholars in residence focusing research on the role of community philanthropy in expanding quality early childhood education in Arkansas. The project is a collaboration between the Center on Community Philanthropy, the Arkansas Public Policy Panel, Arkansas Advocates for Children and Families, Arkansas State University Childhood Services, and the Arkansas Community Foundation.
This Friday, May 6, Dr. Barnett will give a public lecture that is both free and open to the public.
Click here to read one of Barnett's latest stories on the impact of quality pre-K in closing achievement gaps.
Event details:
When: Reception – 11:30 a.m., Public Program – Noon
Where: Clinton School of Public Service, 1200 President Clinton Ave, Little Rock, AR 72201
Reserve your seats by emailing publicprograms@clintonschool.uasys.edu or calling (501) 683-5239.