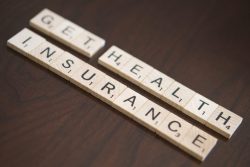 Beginning Wednesday (Nov. 1), Arkansans will have six weeks to shop for health coverage during an open enrollment period on the state and federal Health Insurance Marketplace. It will be the shortest enrollment period since the Affordable Care Act became law, so we want to make sure consumers are aware of their options.
"It's more important than ever to get the word out about the enrollment period, to let consumers know about the choices available to them," said Marquita Little, health policy director for Arkansas Advocates for Children and Families. That's because President Trump's administration shortened the available window to sign up for plans and has greatly reduced efforts to make consumers aware of the options available by cutting the outreach funding.
In addition, prices have gone up in response to the administration's decision not to fund cost-sharing reductions that kept out-of-pocket costs affordable to Arkansans with low to moderate incomes. As a result, premiums on the marketplace are up 20 percent on average.
"Consumers are confused about what's available to them now, and how much it will cost. So it's critical that they compare plans and get the best deal for their families," Little said. Arkansas Advocates for Children and Families has a guidebook available to help consumers understand their health insurance. It's available here.
The open enrollment period is Nov. 1st – Dec. 15th.
For those who don't have health insurance through a job, Medicare, Medicaid or another source of qualifying health coverage, healthcare.gov is the place to compare prices for different types of plans and providers. Arkansas consumers can also call Enroll the Ridge, a nonprofit here in Arkansas, to get in touch with an in-person "navigator" who can help explain the available coverage options. Enroll the Ridge has partner organizations throughout the state to help consumers in or near their own communities. The phone number to call is 870-336-0520.
Many people may qualify for help paying for health insurance through a tax credit. For those who are eligible (they don't otherwise have access to an affordable coverage plan and their family income meets the requirements), the Marketplace is the only place to get coverage that qualifies for the credit. But even those who don't qualify for the subsidy can shop the Marketplace to find plans that work for them – to compare plans and try to find lower prices.
More than 50,000 Arkansans are covered through Marketplace plans, and the great majority of those are eligible for help paying for their health insurance. Last year, nine out of 10 Arkansans were eligible for financial assistance. For those who sign up for a plan during the Nov. 1-Dec. 15 enrollment period, coverage begins January 1st.