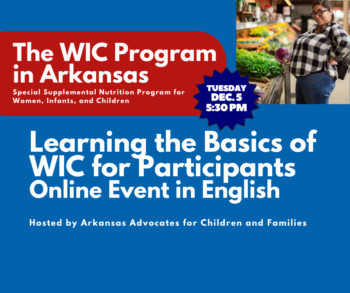 Have you ever wondered what the WIC program provides for families? Are you pregnant, or have you had a baby in the past year? Do you have children under age 5?
Learn the basics of WIC in this Zoom event with Dr. Gwenevere White and AACF Racial Equity Director for Advocacy Maricella Garcia.
We will talk about how to apply, including what information you need for your application. And we will share how WIC benefits can help your family be more healthy and be able to buy food, including formula.
Dr. White will also discuss the health issues that impact pregnancy and the early life of a baby.