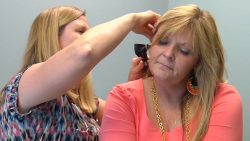 The federal health bill that the House recently passed, the American Health Care Act (AHCA), would be particularly harmful to Arkansas's rural communities, according to a new report released today by the Washington, DC-based Center on Budget and Policy Priorities (CBPP). With debate now underway in the Senate, Senators Tom Cotton and John Boozman can prevent the bill's harmful cuts and other changes from ultimately becoming law.
Rural communities in Arkansas already face a lot of challenges, like high poverty rates and poor health outcomes. Policymakers in Washington should not make life harder for these families by passing a bill that will end the Medicaid expansion, make insurance coverage unaffordable, take away protections for people with pre-existing health conditions, and limit the Medicaid program that covers children, seniors, and people with disabilities.
The House bill would also effectively end Arkansas Works, the state's Medicaid expansion program for lower income adults, which provides health coverage for about 300,000 Arkansans. In expansion states like Arkansas, a much larger share of enrollees live in rural areas than metropolitan. In fact, roughly 47 percent of Arkansas Works enrollees who have gained coverage live in rural communities.
The bill would also dramatically cut and radically restructure the entire Medicaid program through a per capita cap or block grant, putting coverage for seniors, people with disabilities, and children at risk across the state. Arkansas's state budget relies heavily on federal Medicaid funding. About 64 percent of federal funding in the state budget comes from federal Medicaid dollars. Medicaid plays an even more important role in our rural communities, and these cuts would threaten access to care in these areas and harm rural hospitals.
In addition, the bill would replace the ACA's premium tax credit and cost-sharing protections with an inadequate tax credit that would make coverage unaffordable for many rural families in Arkansas. Forty percent of Arkansans who buy their coverage in the ACA marketplace are from rural communities. The House bill would raise total costs for state Marketplace consumers by an average of $871. Combined with other costs, like co-pays, Arkansans can expect an out-0f-pocket increase of almost $1,900.
The House bill also removes key protections that the ACA put in place nationwide to let people with pre-existing conditions get affordable coverage that provides the health services they need. These protections are especially critical to people in rural communities, who are more likely to have disabilities or die as a result of a chronic disease. We've made major progress increasing access to affordable coverage and much-needed care in rural communities in Arkansas. We can't afford to reverse this progress. Arkansas Senators should oppose any bill that ends Medicaid expansion, caps or cuts Medicaid, or makes coverage less affordable.
Read CBPP's full report here.