Remarks by AACF Executive Director Rich Huddleston at the Kids Count Day press conference: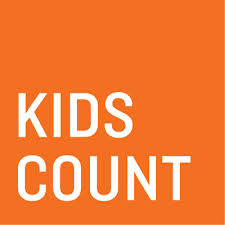 The state budget is a moral document. It represents Arkansas's commitment to investing in the future of our children and families and ensuring that all children have the resources and opportunities they need to lead healthy and productive lives and realize their full potential.
If our children are really a priority for our elected officials, then children must be a priority in the state budget they will pass this session.
The state budget proposed yesterday was a good faith effort by new Governor Hutchinson to meet many important state priorities. However, it fails to make all of the critical investments that we need to ensure that all children are healthy and well educated and prepared to succeed in the workforce of tomorrow.
For example, it does not provide the $16 million cost of living increase that our pre-k program needs to catch up after 8 years of no new funding. You may have heard that Arkansas has received a new federal grant for pre-k. That is true, but please tell your elected official that nearly all of the new federal money will go to create new slots and serve new children. It does almost nothing to provide a COLA increase for most of the state existing ABC 24,000 pre-k slots that have not received a dime of new funding.
The budget released yesterday provides no new money for quality afterschool and summer programs so we can help ensure that our most vulnerable kids are safe and have the extra educational opportunities during non-school hours to help them succeed in school.
The proposed budget shortchanges the NSLA school poverty funding program that is supposed to help close the educational achievement gap for low income students.
It does not provide a state earned income tax credit that would provide tax relief for the poorest 40% of taxpayers who are still struggling to make ends meet and who have not been part of the economic recovery.
It does not provide the upfront funding Arkansas needs to help reform the juvenile justice system and serve more low and moderate risk kids in more effective community based programs rather than locking up in secure confinement.
It does not fully fund DCFS and the child welfare system for abused and neglected and caseloads will increase and services will suffer.
These are but a few examples of unmet needs in the budget released yesterday. There are others.
The Governor's proposed tax cut plan is going to pass in the coming days. That's a given. The purpose of today's press conference is about what happens after that. There is still a lot to do this session on the budget. We urge the legislature to defeat other tax cut bills that will be proposed this session that will further cut the budget unless they are targeted to low income working families who have so far been left out of tax relief this session
We also urge the legislature to find new ways to put more money into the budget and to raise new revenue to fund the unmet needs for children and families in the budget released yesterday.
I want to thank everyone for coming today, now go out there and advocate for Arkansas children.