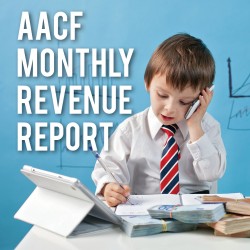 General revenues for last month and for the year as a whole came in above expectations. Total net general revenue for November was $391.1 million, up 11.8 percent (or $41.4 million) from last year and about seven percent above forecast.  Net general revenue represents the bottom line of funds available for distribution to state agencies and comes from taking certain off-the-top deductions from gross general revenue (like a portion of education adequacy funding and tax refunds).
Increases from major revenue sources like individual income tax and sales tax contributed to the overall boost in revenue. Income tax collections were up nearly 15 percent from last year, and were higher than expectations by 5.7 percent. Revenue from sales tax was just above forecast with a three percent increase.
Revenue collections for the year as a whole total $2,116.1 million and are higher than last year. Year-to-date net available general revenues represent an increase of 3.6 percent (or $72.7) from last year and are 1.2 percent (or $24.8 million) above forecast. This increase is partially due to higher individual income tax collections, which were 5 percent (or $55.4 million) above collections at this time last year.