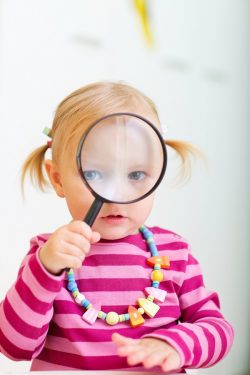 A new national report shows that Arkansas met 8 of 10 new benchmarks for having high quality standards for its pre-K programs. However, state investment is not keeping up with our children and families' needs.
In The State of Preschool 2017, the National Institute for Early Education Research at Rutgers University found that Arkansas met NIEER's quality benchmarks in early learning and development standards, specialized teacher training, and program monitoring for continuous quality improvement, among other measures. (The methodology of NIEER's rankings has changed slightly since 2016, when Arkansas met 9 out of 10 quality standards.)
NIEER also found that Arkansas invests too little to help children catch up with their more advantaged peers by kindergarten. State spending-per-child was $5,472 in 2016, compared to a high of $6,295 in 2006. As a result, Arkansas currently serves only 50 percent of 4-year-olds and 35 percent of 3-year-olds in state-funded pre-K, Head Start, or special education programs—leaving thousands of children and families without access to quality early childhood education.
"Once a leader in access and resources, Arkansas needs to renew their commitment to high-quality preschool," said NIEER Senior Co-Director Steven Barnett.
As part of the Invest Early Coalition, Arkansas Advocates for Children and Families and our partners will continue advocating for greater investment to maintain high standards, rigorous program evaluation, ongoing professional development and coaching, and adequate compensation. "Our early childhood educators play one of the most important roles in our state's education system and economy," said AACF's Education Policy Director Ginny Blankenship. "We must ensure they have the resources they need to give our kids the best possible foundation for success in school and beyond."
Read NIEER's full report here, and see its profile of pre-K in Arkansas here.