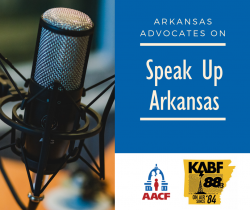 Having access to health insurance is critical to overall-being of individuals, families, and communities. And five years after the implementation of the affordable care act the benefits of increased access to coverage is starting to become clear. Open enrollment is currently underway for the Affordable Care Act marketplaces for those individuals who do not have Medicaid or Medicare or are not enrolled in an employer health plan. Today we will be talking about how to enroll for health care coverage, recent developments in Arkansas's Medicaid expansion program, as well as the disturbing new nationwide trend of declining numbers of children who have health care coverage.
Today we are joined by two guests:
Loretta Alexander, Health Policy Director at Arkansas Advocates for Children and Families
And Josh Hall, Health Policy Fellow at Arkansas Advocates.