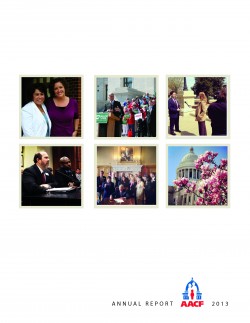 The political environment in Arkansas is changing. As talk of tax cuts and cut-backs rise above the din, making a strong argument for investments in our state's children and families is more important than ever. With that in mind, AACF developed a new strategic plan in 2013 that will guide us over the next four years. This plan will help us meet our goals, with an eye toward re-tooling our communications efforts.
Twitter, Facebook, and YouTube allow us to communicate directly with audiences as varied as the platforms themselves. Through Twitter, we can target lawmakers and other influencers (those with clout, political or otherwise). Facebook has proven to be an excellent way to call our followers to action, asking them to make calls or write letters. YouTube lets us tell the stories we want through messengers who care about our issues: pre-K instructors, pediatricians, and those who benefit from the Private Option.
At AACF, we've always been known for producing data-driven reports to help inform and frame issues for policy makers and the general public. In this new media world, where "shares" and "likes" dictate dissemination of information, we're finding new ways to deliver that data. In 2013, we released infographics on the Affordable Care Act, education funding, and a new series on tax and budget issues called "Fiscal Fitness."
Though political climate and modes of communication may change, AACF's commitment to children and families in Arkansas remains steadfast. No matter the party in charge, or the latest communication craze, we will always use every tool we have to make sure those with political power hear from those whose lives are affected by the wielding of it.