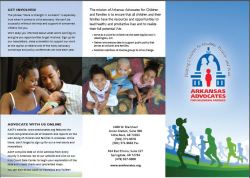 Get Involved!
The phrase "there is strength in numbers" is especially
true when it comes to child advocacy. We can't be
successful without the help and support of concerned
citizens like you.
We'll keep you informed about what we're working on
and give you opportunities to get involved. Sign up for
our newsletters, make a donation to support our work
at the capitol or attend one of the many advocacy
workshops and policy conferences we hold each year.