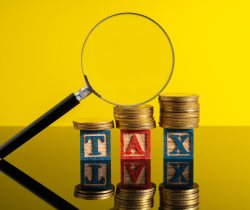 We all want to live in a great state where everyone can thrive and achieve economic prosperity.
But Arkansas consistently ranks near the bottom of the states in terms of health, education, and economic security. Investing in the foundations of our communities by ensuring we have great public schools, safely maintained roads and bridges, and healthy families and communities would grow the economy and make sure every Arkansan could prosper.
Revenues from state and local taxes can be used to build this stronger, more equitable economy. But to make sustainable, forward-thinking investments that benefit us all will require wealthy households and profitable corporations to pay their fair share. Successive rounds of tax cuts over the years have led to underfunding or flat-funding things that benefit all Arkansans, like afterschool and summer programs, high quality Pre-K, infrastructure needs, and more.
Download this publication to learn what make's Arkansas's tax system upside down and ways to develop a tax system that works for all Arkansans.