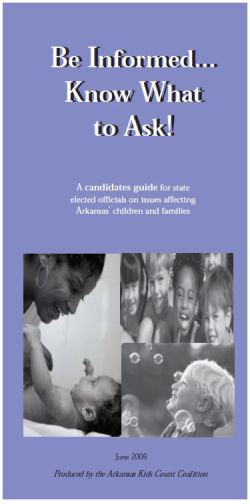 If you are elected to a state public office, you
will make hundreds of decisions about public
policies impacting children and families – decisions
that can either make life harder for families or ones
that can improve their lives. This guide provides
data, information, and policy options to candidates
on some of the greatest challenges facing our
children and families. Among the issues examined
are: child health, early childhood education,
economic self-sufficiency and taxes, child welfare,
and juvenile justice.