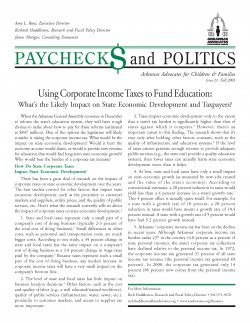 When the Arkansas General Assembly convenes in December to reform the state's education system, they will have tough choices to make about how to pay for these reforms (estimated
at $847 million). One of the options the legislature will likely consider is raising the corporate income tax.
What would be the impact on state economic development?
Would it hurt the economy as some would claim, or would it provide new revenue for education that would fuel long-term state economic growth?
Who would bear the burden of a corporate tax increase?