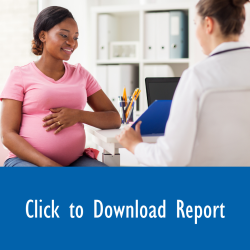 The state of Black women's health is in critical condition, due to the systemic racism, discrimination, and implicit bias that Black women face within the health care system. To combat the intersecting factors that create an inequitable health care experience for Black women, aggressive strategies must be implemented.
This brief will provide an overview of the multifaceted issues contributing to the status of Black women's health. It will also highlight health policy areas that require urgent attention and immediate intervention. Lastly, it will offer health policy recommendations targeting the institutions, systems, and previous legislation that have both intentionally and inadvertently harmed Black women's overall health. Our goal is to help inform Arkansans of health policy issues impacting Black women and to create partnerships with other community stakeholders in Arkansas to help increase access to health care and improve the well-being of all Black women. Policymakers, health care providers, and community-based organizations must work together to address the health care inequities that plague Black women.
Download this publication to learn more.