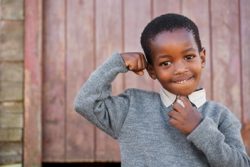 When ARKids First (Arkansas's state-funded health insurance program for uninsured kids) was passed in March 1997, nearly a quarter of Arkansas children were uninsured. Fast forward almost 20 years, and our uninsured child rate is below 5%!
In celebration of the 20th anniversary of ARKids First and our amazing, historical progress, we're collecting stories from adults who were enrolled in ARKids First in the 1990s and 2000s. If you have a positive personal story about how ARKids First made a big impact in your life, we want to hear from you!
We'll feature some of the stories in a special video series that will be released throughout the year beginning in March, the month when then-Governor Mike Huckabee signed ARKids First into law.
Tell us your story here.
Questions? Email us here.
Special thanks to our Anniversary-Year Sponsor Arkansas Children's Hospital!