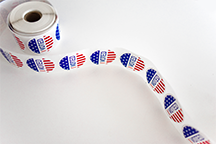 This post is part of our blog series, Running for Arkansas. In the series, we will feature each district with an upcoming election and legislative candidate running to help you be an informed voter. If you missed our introductory post, go back and read it here.
On October 28, 2019, Arkansas lost not only a sitting legislator, but also a Civil Rights attorney who left a powerful legacy fighting against racial discrimination in the state. Rep. John Walker was the first African American undergraduate student admitted to the University of Texas after the Brown decision in 1954 but was not allowed to attend for racial reasons. In 1968, he opened one of the first three racially integrated law firms in the south, first known as Walker and Chachkin. Rep. Walker served in the House from 2011 up until his death.
With Rep. Walker's passing Governor Asa Hutchinson has called for a special election, with the primary date set for January 14.
Special Primary Election for Arkansas House District 34
To find your voting precinct click here.
House District 34
House District 34 takes in Pulaski County. This district is one of the many for the city of Little Rock. Its current population is 26,292.
Current Representative – Vacant
Democratic Primary Candidates: 
Ryan Davis serves as Director of the University of Arkansas at Little Rock's Children International, a partnership between the university and the nonprofit Children International. Davis directs an antipoverty initiative that in the last 25 years has helped more than 20,000 children. It currently serves about 2,600 children and young adults throughout Central Arkansas, including about 9 percent of the students in the Little Rock School District, offering health, education, empowerment and employability programs. To learn more about Mr. Davis and where he stands on issues concerning District 34, visit his website.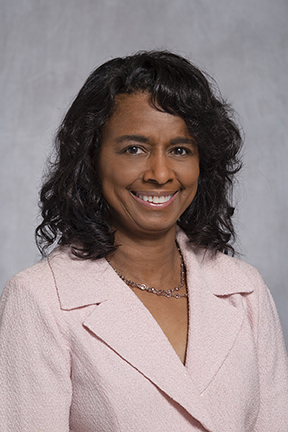 Joy Springer has worked for more than 20 years as an education monitor for John W. Walker, P.A. Her most notable work has been in the long-standing Little Rock school desegregation case where she worked as an advocate for the African American class members and monitored the Pulaski County school districts' compliance with their desegregation plans. Springer enrolled in Henderson State University in Arkadelphia, Arkansas. After three years, she completed a BSBA degree in General Business with a minor in Economics. To learn more about Mrs. Springer, visit her campaign Facebook page.
Lee Miller is originally from Little Rock, Arkansas. He is a graduate of Dillard University with a bachelor's degree in Political Science with a minor in Philosophy and received his Juris Doctorate and National Professional Certification in Mediation from Western Michigan University Law School. Lee served on the Little Rock Mayor's Safe Neighborhood Planning Committee, the Arkansas Center for Innovation in Teaching Excellence (ACITE) advisory board at Philander Smith College and volunteered for the Legislative Black Caucus. He is also a member of Omega Psi Phi Fraternity, Inc and Urban League Young Professionals. To see where Mr. Lee stands on issues that are important to you and your district, visit his website.
H. Otis Tyler (photo coming soon) is a Little Rock, Arkansas, native and is a retired Assistant Dean of Diversity, with the University of Arkansas Medical Science College of Pharmacy. He served in the United States Marine Corps and is married to Dr. N. Sylvia Brittnum-Tyler, Ed.D, and they attend Wesley Chapel United Methodist Church. To learn more about Mr. Tyler and his campaign, visit his website.
Republican Primary Candidates: None in this special election.
---
A primary for the Special Election for House District 34 will be held on January 14, 2020. The Special Election will be held on March 3, 2020. The deadline to register to vote in this election is February 3, 2020. Visit SOS.Arkansas.gov to register to vote, search for candidates, and learn about absentee voting, if needed. And visit VoterView.org to make sure you're registered, find where your polling place is located, and check the status of your absentee ballot.