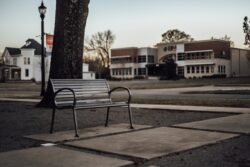 Everyone wants to live in a great community where families have the opportunities they need to thrive. State government has historically set minimum health, safety and workplace standards to ensure basic standards are met for everyone. That sets a "floor" that cities and other local governments have been able to build on to meet the specific needs of their communities. However, state lawmakers have used preemption – state laws that block or limit local ordinances – to stifle local democracy, creating a "ceiling" on what communities can do.
In Arkansas, for example, state lawmakers have limited the ability of local communities to raise the minimum wage; require employers to offer paid family and/or sick leave; set regulations for firearms, ammunition or firearm components; prevent discrimination against LBTQ individuals and regulate the use or sale of plastics or Styrofoam containers. These laws have been passed both reactively, in response to local ordinances, and proactively, to stop localities from even attempting them.
And these laws seem to be becoming more common nationally – and in Arkansas, where every legislative session since 2015, at least one piece of legislation preempting local democratic decision-making has been passed.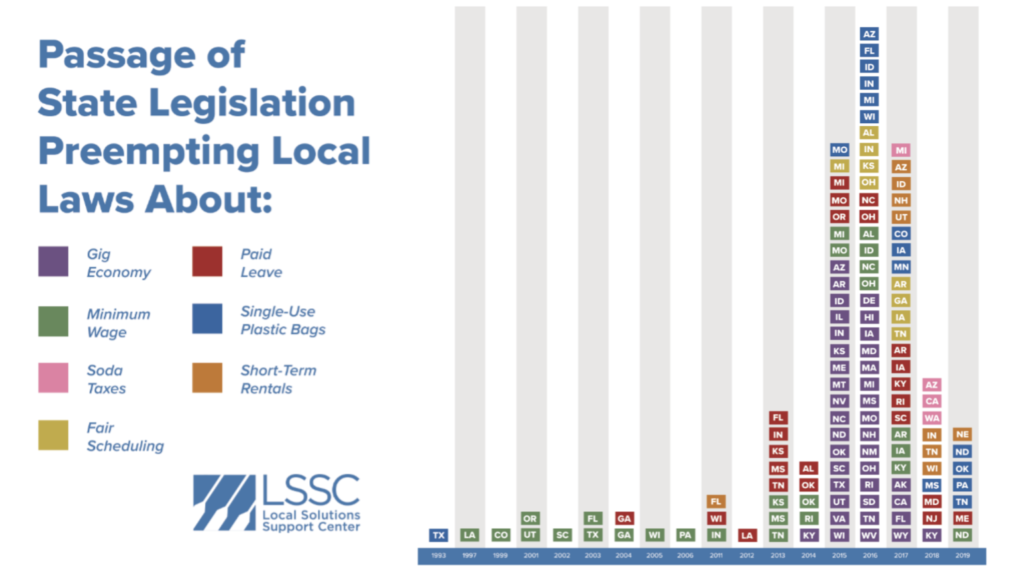 Often, especially in the South, it is Black, Indigenous and People of Color (BIPOC) and other historically excluded communities that are targeted by these harmful laws. Think about who is most impacted when a city can't raise its minimum wage to match the cost of living, when a municipality can't enact a nondiscrimination ordinance that protects all its citizens, or when a city can't pass laws to protect the local environment. Industry lobbyists have successfully pushed state lawmakers across the country to put their interests and profits ahead of allowing local governments to support healthy families, a clean environment, good jobs, local democracy and safer communities.
For example, in 2019 the city of Fayetteville began to study the impact of single-use plastics, Styrofoam containers or single-use disposable bags, in their community. They found they were spending hundreds of thousands of dollars annually to address the issues with pollution and litter caused by single-use plastics insert and other non-biodegradable products. And we know that plastic pollution disproportionately impacts BIPOC communities. So local officials worked with residents and local businesses to get their input on how to best address the problems.
Eventually, after months of work, compromise and deliberation, Fayetteville passed an ordinance banning Styrofoam containers in November 2019, though it did not go into effect until much later, giving residents and businesses time to adjust. People came together to solve a problem – that's how democracy should work. City of Fayetteville recycling staff researched products that were environmentally friendly, including the product costs, and website to assist local vendors in replacing environmentally safe products rather than continuing to use Styrofoam.
But the state legislature had other plans.
Openly citing pressure from various industry-led groups, the legislature quickly moved during the next legislative session to pass legislation that undermined the democratic process that took place in Fayetteville. HB1704, now Act 751 of 2021, passed overwhelmingly and seemingly with the simple goal of undoing the will of local democracy in Arkansas.
Every community in our state is unique –residents and local leaders know how to solve local problems because they see them up close. When cities and their residents work together to come up with solutions to make their communities safer and healthier, the state should work to support them – not strike them down because of special interests.