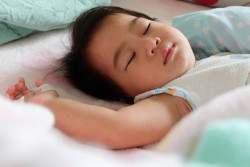 Statement from Rich Huddleston on the Supreme Court's decision to uphold health reform credits:
The Supreme Court made the right decision. Tax credits for health coverage benefit millions of people in the U.S., including about 50,000 Arkansans. The Supreme Court found what most experts believed from the beginning: the ACA is clear that credits are available in both federal and state exchanges. This is good news for Arkansas families who need that financial help to afford coverage.
If the Court struck down the law, coverage for about 50,000 Arkansans would have been lost. Insurance companies that have adjusted their business plans based on those credits would have been destabilized. So this is good for businesses and it's good for Arkansas families.
The credits the Court upheld make health coverage affordable for thousands of Arkansans.  With the tax credit, the average monthly premium for a marketplace plan in Arkansas was reduced from $387 to $94. In addition to the nearly 50,000 Arkansans who benefit from subsidies, over 250,000 get coverage through the state's Private Option, another part of the Affordable Care Act.
We applaud the court's decision and look forward to getting more people covered in Arkansas. Now it's time for all of us to move forward and work on issues that matter most to consumers. We need to keep affordable coverage options in place for children and families. And we need to eliminate the coverage gap in Arkansas.