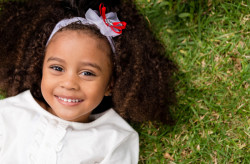 The Private Option has been a huge success providing coverage to 250,000 Arkansans. But thousands of enrollees are at risk of losing coverage if they don't provide proof of income in a very short window of time. In most cases, the annual renewal process is quite simple and consumers do not have to provide any additional information. This is because electronic data sources verify information like the household income. However, the Arkansas Department of Human Services (DHS) has requested proof of income from a number of enrollees because their eligibility could not be verified automatically. While many of the almost 50,000 individuals at risk of losing coverage are Private Option enrollees, individuals enrolled in traditional Medicaid are also at risk.
Many of the individuals at risk of being dropped may still be eligible for health coverage, but it could be terminated because they have not provided income information within 10 days. Some consumers have also had problems renewing coverage. Some reported never receiving their 10-day notices, and others have had many difficulties getting assistance by phone due to a high call volume. If coverage is terminated, consumers have up to 90 days to provide the information and restore their coverage. But they will have to pick a new plan and wait until they are re-enrolled in the plan.
On August 4, 2015, Governor Asa Hutchinson announced a plan to halt terminations for a two-week period. While this will allow the state to catch up on processing verifications for consumers that have sent in additional information, it will not offer a permanent solution to improve the renewal process. This fix also fails to offer solutions for consumers that have already lost coverage because they did not have enough time to verify their eligibility.
Gaps in coverage are bad for consumers who are unable to access health care and for the state because of the administrative burden of reinstating coverage. Until the known system and process issues are resolved, Arkansas Advocates for Children and Families has been advocating for state leaders to implement more consumer-friendly policies that reduce any gaps in coverage. Here are several steps the state can take:
Implement best practice procedures for verifying addresses. Insurance carriers covering Private Option beneficiaries don't have valid mailing addresses for 5-25 percent of enrollees.  Two solutions are to use the following services provided by US Postal Services: 1) address validation services and 2) return services for new address information.  These services would allow DHS to regularly confirm address information prior to mailing notices and to receive any forwarding address electronically.  Both solutions would require a minimal investment of resources and reduce staff time dedicated to attempting to locate individuals through other means.  Note: DHS has reported that an electronic address verification service is in development for the Eligibility and Enrollment System. The agency reports already utilizing return mail services to obtain forwarding address information from the US Postal Service.
Increase the time consumers have to respond to notices. Consumers only have 10 days to provide information to verify their eligibility before their coverage is terminated.  With the high rates of mailing address discrepancies and the other common barriers for low income families such as transportation, too many legitimately eligible people are unable to meet that deadline. Federal rules allow at least 30 days for responses and up to 90 for coverage to be reinstated, and many other states give a more reasonable time frame. For example, Kentucky allows consumers 45 days to respond before being terminated. Note: DHS has reported consumers are allowed an additional five days before any adverse action is taken if they do not respond in 10 days. 
Send more than a single notice to adequately notify consumers. To ensure consumers are adequately notified about the risk of their coverage being terminated, DHS should send more than one notice requesting additional information before termination from the program. The Medicaid agency in Ohio recently began sending consumers up to three notices, as a result of similar delays and challenges with the renewal process.  Ohio made this change as part of a lawsuit settlement agreement.  Note: DHS has reported that after the initial 10 day notice, a notice is sent to the consumer with their official termination date.   
In addition to helping families avoid making difficult choices about which basic needs that can afford, the recommendations will also improve the overall efficiency and accuracy of the renewal process of the Medicaid program in Arkansas.  Families should not have to go without health care coverage because of bureaucratic red tape.
If a consumer receives a notice, please follow the instructions on the notice.  Consumers should:
Send in the requested information as soon as possible. There are multiple ways that consumers can send in the required information, including by mail or in person at their local DHS office.
Contact DHS if you have any questions or need assistance.  This information sheet includes phone numbers for all of the county offices and other sources for health care coverage questions.
If you have missed the 10-day deadline and coverage has been terminated, consumers still have up to 90 days to have their coverage reinstated.  However, there may be a wait time to re-enroll in a new plan.