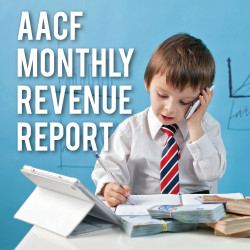 Revenues that fund our schools, roads, and other public goods continue to take a beating because of tax cuts passed in 2013, and another round of cuts is just around the corner. We are six month into fiscal year 2016, and the most recent report from the Department of Finance and Administration shows revenue collections solidly behind where we were at this point last year.  The main source of money that contributes to things like police force salaries and park maintenance is down .7 percent (or $17.8 million) compared to year-to-date totals last year. The fact that anticipated revenue was much lower this year, and we therefore came in "ahead" of forecast by $66 million, will be irrelevant to the public servants who will inevitably receive budget cuts.
Growth in the economy and recovery from the recession means we ought to be taking in more money, not less. Unfortunately, tax cuts are smothering the natural revenue growth we desperately need. There are more kids in our schools, more cars deteriorating our roads, and less money than before to pay for it. The only way to stay above water, short of an economic miracle, is to halt irresponsible tax cuts (especially the chronic kind that benefit millionaires instead of average Joes.)
One of the truly troubling part of this is that we have only just begun. The full force of the most recent income tax cuts started on January 1. The full impacts of that change haven't even shown up on a revenue report yet. The combined effects of the 2013 and 2015 tax cuts will have a $242 million price tag in 2017. All signs point to revenues falling even farther behind in the coming year.