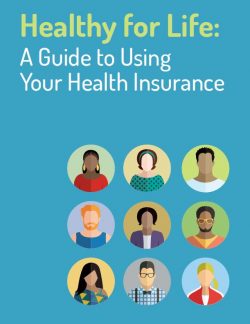 Today, Arkansas Advocates for Children and Families is releasing a health insurance toolkit and website to help Arkansans get the care they need and navigate the complex health care system.
Last summer, we held focus groups with in-person assisters, who help enroll people in coverage, about how to improve health outreach and enrollment. The results of these groups highlighted consumers' need for more information about their health insurance and how to use it, including information about how to select a plan, find a doctor, and understand out-of-pocket costs.
Just in time for open enrollment – which begins November 1 – "Healthy for Life: A Guide to Using Your Health Insurance" will be available for consumers. This toolkit will help in-person assisters equip every family they enroll with the knowledge they need to get the most out of their coverage.
The toolkit includes a health insurance guide and a workbook that can be downloaded separately. The guide provides information on how to use your insurance in five steps. The steps will walk you through tasks like finding a doctor and getting preventative care. The health insurance workbook can be used to record important information about your health. Download a copy of the toolkit on the guide's companion website here.
In 2014, the state legislature made history by passing a law to create the Health Care Independence Program (soon to become Arkansas Works). Since creating this program, over 250,000 Arkansans now have access to affordable comprehensive coverage, many for the very first time. This insurance guide will help us move even closer to every Arkansas child and adult receiving high-quality care and living a healthy, productive life. You can read more about how expanded coverage is helping Arkansas families, businesses, and the economy in our fact sheet.