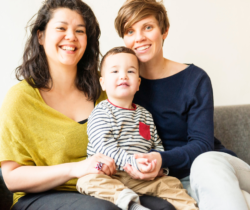 A year-end congressional legislative package includes several provisions that would make a big difference for Arkansas's children, giving them more consistent health coverage and more access to nutritious meals during the summer months.
The "omnibus bill" finalized today includes several key investments for families, but a few jump out as particularly important for Arkansas's kids. They include:
Requiring Medicaid coverage for children to continue for a full year after they're deemed eligible, rather than kids losing coverage when their parents' incomes fluctuate month-to-month. Right now, children in Medicaid-funded ARKids A – kids whose families have the lowest incomes in the ARKids program – risk losing their coverage throughout the year. Arkansas Advocates for Children and Families has long sought a state-level "continuous eligibility" policy in ARKids A, just like children on ARKids B already have. The congressional proposal would require all states to provide this type of 12-month continuous Medicaid coverage. If it passes, it would give more than 350,000 Arkansas children more consistent access to health care, especially preventative services that can keep them healthy as they grow up.
Making permanent the children's hunger program known as Summer EBT. That program, created during the pandemic, gives families a food-purchasing card to help replace free or reduced-price school meals that children don't receive during the summer. Rather than having families travel to a central location to pick up meals from summer programs, the cards allow families to buy groceries with a debit-style card. In recent years, families typically received about $391 per child, and more than 300,000 Arkansas children received the benefits.
Increasing the Child Care and Development Block Grant and Head Start, which will particularly help working parents who have low incomes. A recent report by the Arkansas Women's Commission outlined how important quality child care is for women's participation in the workforce and for our state economy, in addition to its importance in a child's brain development in the early years of life. While this proposed increase won't solve our child care crisis in Arkansas, it's a step in the right direction.
We're disappointed that the legislative package doesn't include an expansion of the Child Tax Credit, which helped the families of 661,000 kids in Arkansas pay for things like rent, child care, school supplies and diapers when it was in place in 2021. In addition, some of the funding mechanisms in the bill rob one safety net program to pay for another. But overall, we're relieved to see that some of those key provisions will make life measurably better for Arkansas's children.