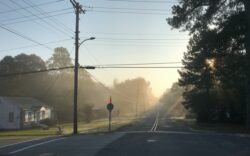 Following Arkansas Governor Asa Hutchinson's press conference, Arkansas Advocates for Children and Families Executive Director Rich Huddleston issued the following statement:
We are deeply disappointed in the governor's announcement today that Arkansas is rejecting $146 million in housing assistance funds from the federal government. The state government has the ability and the obligation to help make Arkansas a better place to be and raise a child, and turning down this investment goes against that commitment.
Tens of thousands of Arkansas households are either behind on rent or aren't confident in their ability to make next month's payment. Thousands that have applied for assistance have been denied. Instead of refusing to put money in the pockets of Arkansan families in need, we should be making it easier for families to stay in their homes and make ends meet. 
Although the unemployment rate is low, we know many Arkansans are still struggling to get and maintain gainful employment because of the high costs of child care, housing, transportation and other expenses. We should be making it easier for families to keep a roof over their heads.
We only have a state surplus because we underspend when it comes to investing in our own people. We should use the surplus to address critical needs, in addition to making sure rental assistance is available and easily attainable to every family that needs it.
In a state where 22% of the children live in poverty, we cannot afford to dismiss federal dollars that could help provide safety and security for families in need.