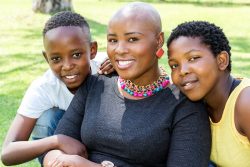 Note: This blog is second in a series of posts covering the findings in the 2018 Annie E. Casey Foundation Kids Count Data Book. To read the first blog post, click here. 
The economy is still moving along following the recession, and some of the benefits of that growth is reaching kids and families in Arkansas. We are seeing fewer kids living in poverty, parents who are more able to find stable work and afford major essentials. Although we have a long way to go, Arkansas seems poised to pull ahead of many neighboring states in improving the economic success of low-income kids and their parents.
There seems to be an endless refrain in Arkansas: "higher than average child poverty rates." And although it's true (24 percent of our kids live in poverty compared to 19 percent nationally), we are making serious progress. Arkansas experienced a significant drop in child poverty numbers compared to the previous year. So, although we have a long way to go, 23,000 more kids in our state have moved out of poverty. That is hopeful progress for the 165,000 of our kids who still live in poverty.
Parents in our state are doing better, too, because more of them are connecting to stable work. The most recent data shows that fewer Arkansas kids are living in homes where neither parent can find full-time, year-round work. Compared to the last time this data was collected, 20,000 more kids in Arkansas saw their parents get this type of stable work. When family finances improve, we also see the relative burden of housing costs dissipate. Twenty-three thousand fewer Arkansas kids are living in homes where the cost of housing is overly burdensome.*
So, many Arkansas families are finding ways to dig out of the financial aftermath of the recession, and that is good news for our youngsters. It means that they are more likely to have access to healthy food, succeed in school, and have healthy brain development. However, there is one age group that is sliding backward. More teens ages 16 to 19 are falling through the cracks. The most recent data shows a 20 percent spike in Arkansas kids who are not in school and not working compared to the previous year. The number of teens not in school and not working in Arkansas is the highest it has been since 2010.
Arkansas can take actions now to continue seeing falling child poverty rates and improving financial security while also helping teens get back on track. We can boost these numbers by investing in quality early childhood education and K-12 education, afterschool and summer programs, and tax credits like the Earned Income Tax Credit (EITC), that help these working families keep more of what they earn. Learn more in our Prescription for Prosperity video below.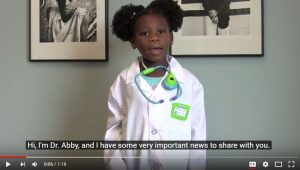 See the entire 2018 Kids Count Data Book here. 
See Arkansas-specific data here.
To read the first blog post in this series, click here. 
*Spending more than 30% of your income on rent or housing is known as having a "high housing cost burden"