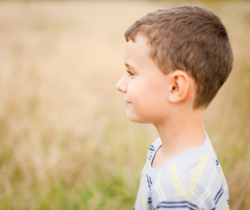 Medicaid is a lifeline to hundreds of thousands of Arkansas children, but especially to those in rural areas. In rural Arkansas counties and small towns, 65% of children have health coverage through Medicaid and CHIP, the Children's Health Insurance Program.
That's a higher rate than in any other state.
A new report by the Georgetown Center for Children and Families, released Thursday, shows the vital importance of Medicaid and CHIP coverage in rural areas, especially here in Arkansas where the programs are better known as ARKids First. The report is based on data from 2020 and 2021.
As Arkansas continues its process of redetermining Medicaid eligibility for families now that the federally declared Public Health Emergency is over, this report offers important perspective on where the pain of lost coverage will be felt the most. Pointing out that Arkansas and other Southern and Southwest states have large percentages of children covered by Medicaid and CHIP, the report emphasizes the importance of taking great care with this "unwinding" process.
"Families living in rural communities in these states face the greatest challenges if Medicaid unwinding does not go well," the report states.
By just about any measure, it's not going well in Arkansas. More than 100,000 children have lost ARKids First coverage in this redetermination process, and it's still ongoing.
Thursday's report shows that:
In Arkansas, 65% of children in rural counties and 50% of children in metropolitan counties have coverage through Medicaid or CHIP. In only two other states, Arizona and Virginia, is there a bigger difference between rural and metro areas for children's coverage.
The counties with the highest percentage of ARKids coverage are Jackson (its 74% rate makes it one of the top 20 counties in the nation), Crittenden (70%), Chicot (70%), and Phillips (70%). Even in the wealthiest county in the state, Benton County, 40% of children have coverage through Medicaid and CHIP. The report includes a county-by-county map at this link.
For adults covered through our state's Medicaid expansion, known as ARHOME, the coverage rates range from 36% in Phillips County to 10% in Benton County. The adult coverage rates by county are at this link, and a national county-by-county map is here.
The report also points out that rural residents are less likely to have jobs with health coverage and more likely to be uninsured or underinsured and that children in rural areas are less likely than children in urban areas to have had a checkup and a dentist visit in the past year. In Arkansas, we take pride in our state's rural heritage. If we care about rural Arkansans as much as we care about our natural surroundings, we need to take every step we can to protect Medicaid and CHIP coverage.